Notice
: Undefined index: http://www.bulkea.com/living-room in
/home/blogbulkea/public_html/wp-content/plugins/seo-automatic-links/seo-links.php
on line
317
Notice
: Undefined index: http://www.bulkea.com/bedroom in
/home/blogbulkea/public_html/wp-content/plugins/seo-automatic-links/seo-links.php
on line
317
Notice
: Undefined index: http://www.bulkea.com/dinning-room in
/home/blogbulkea/public_html/wp-content/plugins/seo-automatic-links/seo-links.php
on line
317
Notice
: Undefined index: http://www.bulkea.com/home-office in
/home/blogbulkea/public_html/wp-content/plugins/seo-automatic-links/seo-links.php
on line
317
Notice
: Undefined index: http://www.bulkea.com/living-room/out-door-792315575 in
/home/blogbulkea/public_html/wp-content/plugins/seo-automatic-links/seo-links.php
on line
317
Notice
: Undefined index: http://www.bulkea.com/ in
/home/blogbulkea/public_html/wp-content/plugins/seo-automatic-links/seo-links.php
on line
317
Notice
: Undefined index: Simple Ways to Transition Your Home into Fall in
/home/blogbulkea/public_html/wp-content/plugins/seo-automatic-links/seo-links.php
on line
400
Notice
: Undefined index: Simple Ways to Transition Your Home into Fall in
/home/blogbulkea/public_html/wp-content/plugins/seo-automatic-links/seo-links.php
on line
400
Notice
: Undefined index: How to Get and Stay Organized for the New Year in
/home/blogbulkea/public_html/wp-content/plugins/seo-automatic-links/seo-links.php
on line
400
Notice
: Undefined index: How to Get and Stay Organized for the New Year in
/home/blogbulkea/public_html/wp-content/plugins/seo-automatic-links/seo-links.php
on line
400
Notice
: Undefined index: Get Cheerful with These 3 Colorful Living Room Ideas in
/home/blogbulkea/public_html/wp-content/plugins/seo-automatic-links/seo-links.php
on line
400
Notice
: Undefined index: Get Cheerful with These 3 Colorful Living Room Ideas in
/home/blogbulkea/public_html/wp-content/plugins/seo-automatic-links/seo-links.php
on line
400
Notice
: Undefined index: The Leia Sofa and How to Style It in Your Living Room in
/home/blogbulkea/public_html/wp-content/plugins/seo-automatic-links/seo-links.php
on line
400
Notice
: Undefined index: The Leia Sofa and How to Style It in Your Living Room in
/home/blogbulkea/public_html/wp-content/plugins/seo-automatic-links/seo-links.php
on line
400
When summer finally hits, it feels like finally reaching the peak of the year – with long sunny days paired with daylight savings and warm summer nights, it's only right to start making changes in your own home, starting with your bedding to help you transition from the subdued colors and soft pastels of winter and spring to make way for the bright, bold and energizing feel of summertime – read on to find out how.
Do away with Down Comforters (and heavy quilts)
Tuck away your down comforters until winter during the summer sunny months – although unbelievably plush, the thick nature of down comforters could get a little too toasty when it's warm outside, leaving you in that all too common conundrum of being too hot with the blankets on and too cool with the blankets off. Heavy quilts should be stored elsewhere until the cold months begin to circle back, for the same temperature controlling reasons. If you find yourself always having been the type to only have one main quilt or comforter for your bed, take the time to branch out from your comfort zone and find a new lightweight blanket that can temporarily take the place of a heavier quilt during summertime. Another plus to lightweight blankets is that they tend to be not as expensive as their thick quilt counterparts, allowing you to switch them up from time to time and achieve a new look all summer long.
See our favorite lightweight blankets for summer:
No matter if the ocean is just a short drive down the road or out of reach, bright blue bedding can bring the waves right into your room. We love the different shades of blue with a touch of green in this Lola quilt to really add dimension.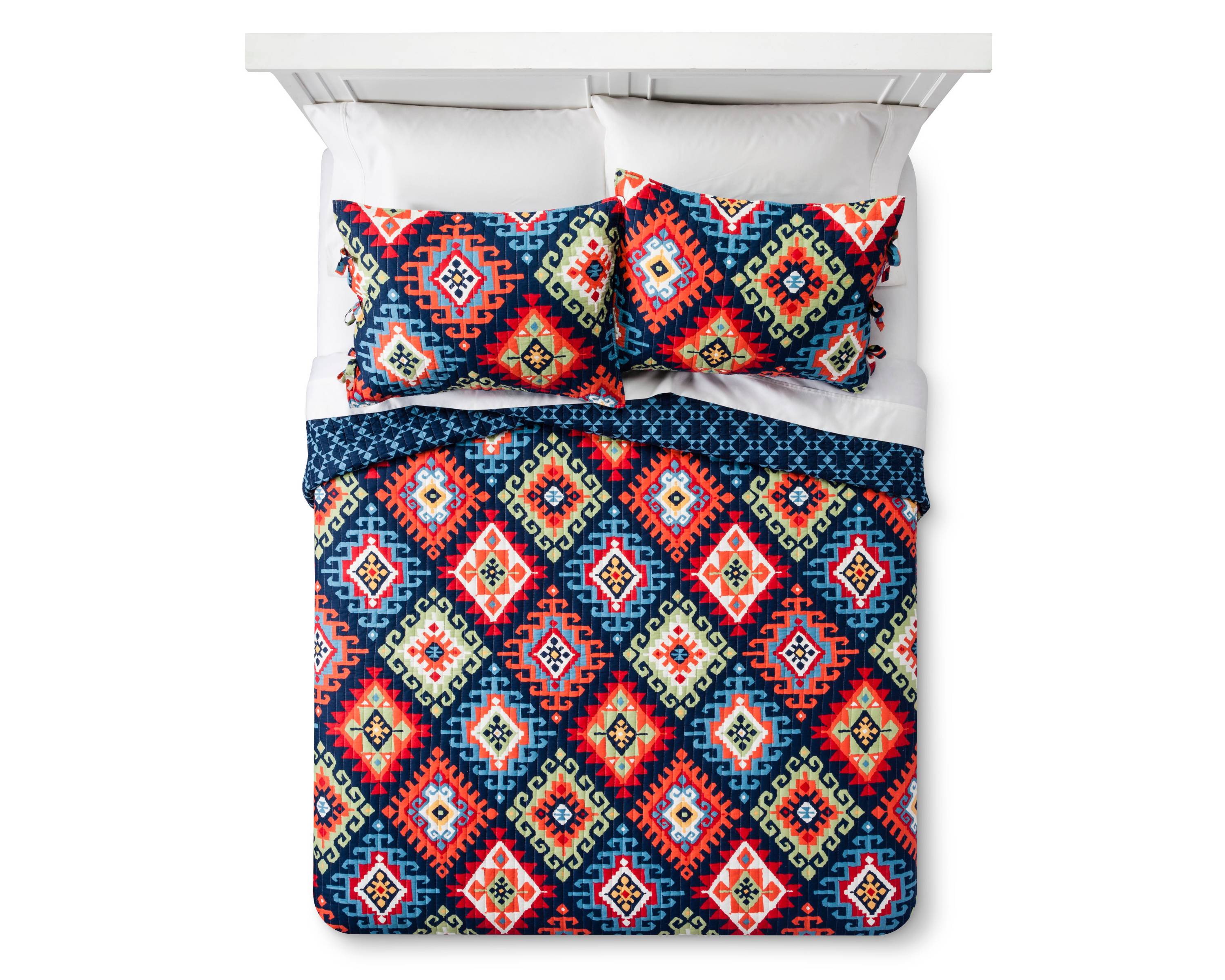 If you're not one to shy away from bold colors and intricate prints, this Kivi Quilt set might be just the upgrade you need to add to your room for summer. A dark navy backdrop pairs well with the vibrant colors to create a mesmerizing pattern.
Go for a classic off white if you want to keep it tame for the summer – gently scalloped edges add the perfect textured look and make your bed appear delightfully distinguished. Take advantage of the calm neutral shade and let bright bed sheets, pillows or other bedroom decor steal the show.
Let Your Sheets Shine
With temperatures that seem to be constantly climbing during this time of the year, that means nights will be significantly toastier. These few months are when you can finally let your thinner sheets steal the show, with your thicker top blanket instead of covering the entire length of your bed trapping in uncomfortable heat, folded to cover half of your bed surface. For evenings when a thin sheet will more than suffice, you can skip the step of pushing back your top blanket with it already being folded towards the foot of your bed – plus, making your bed in the mornings will be a breeze. Take advantage of the new bedding layout with eye-catching sheets that will be in full view for all to see until September. Similar to the thinner top blankets we mentioned above, sheets tend to be a lot less pricier than thick quilts, giving you room to play around with sheets of different patterns, designs and colors – variety is the spice of life!
Check out these bedding sheet ideas:
Color Blocking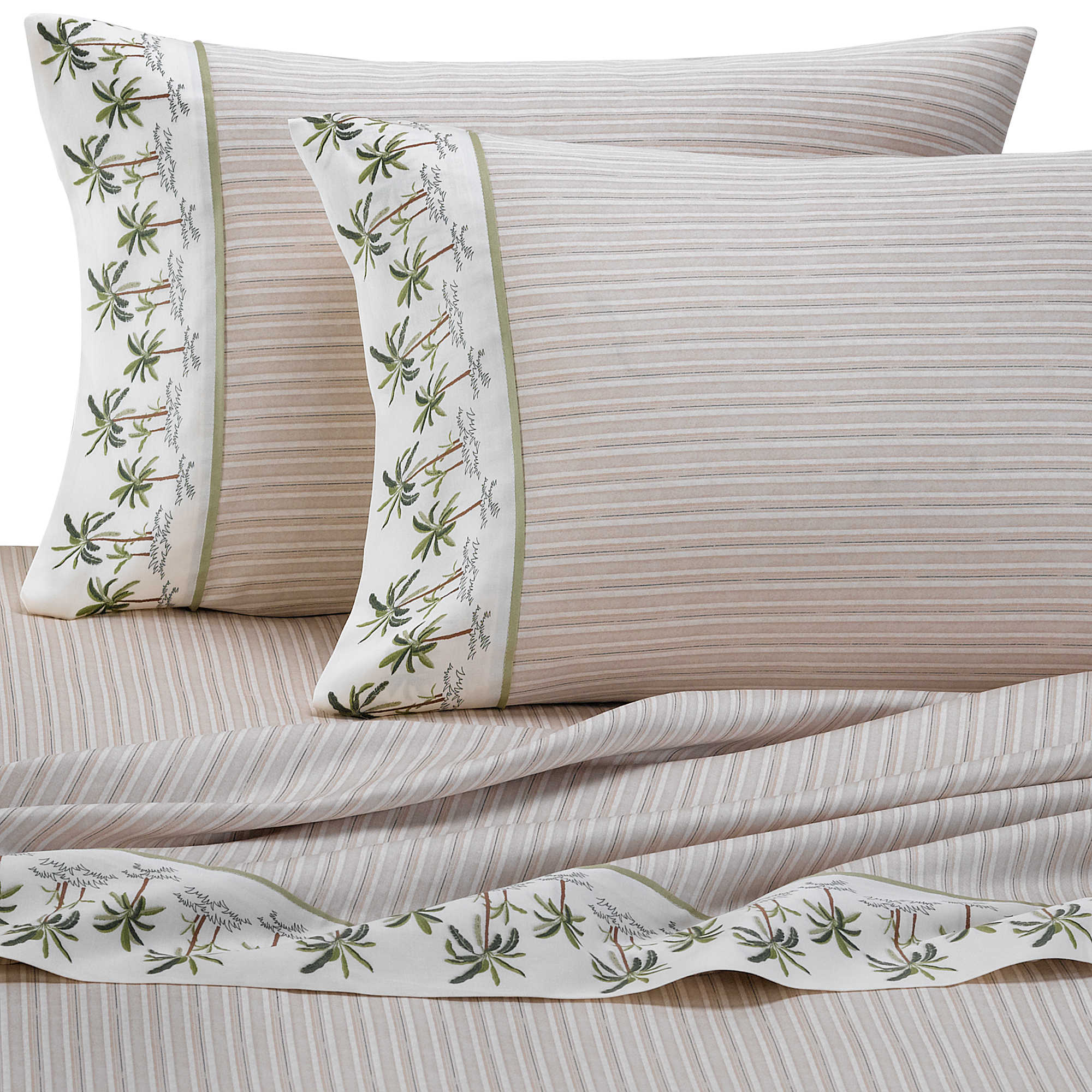 Moisture-Wicking | For those concerned with cooling comfort above all 
Did you like this blog post? Share with family and friends on social media by clicking one of the icons below